Getting StartedReach our team for assistance at Support
You only need a few minutes to build and plan your route and we will optimize it for you in one moment:
Sample session and usage:
Add your stops
Select Stops dialog to see all your stops/locations
Press Optimize Route
Press first row with stop and select Navigate to drive to the location
Press Done when stop is ready and you can go to the next location
Step 1: Add Your Stops- Press search button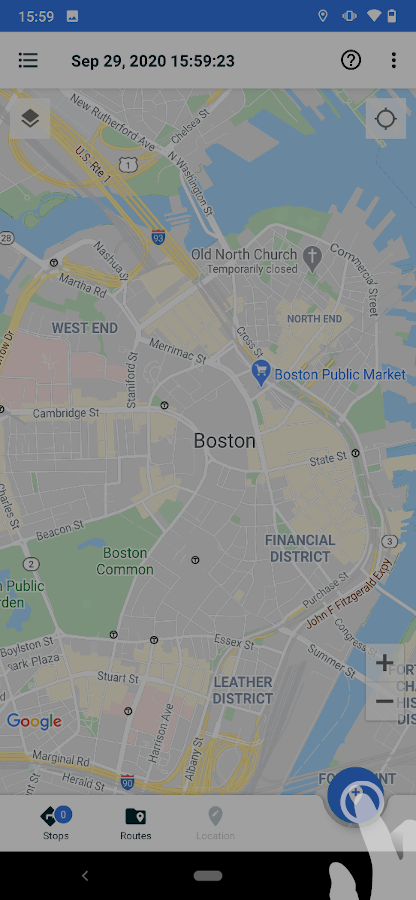 - Type in the address you want to add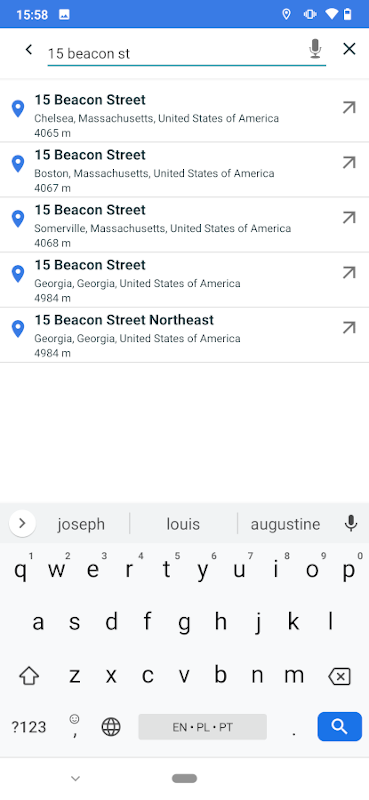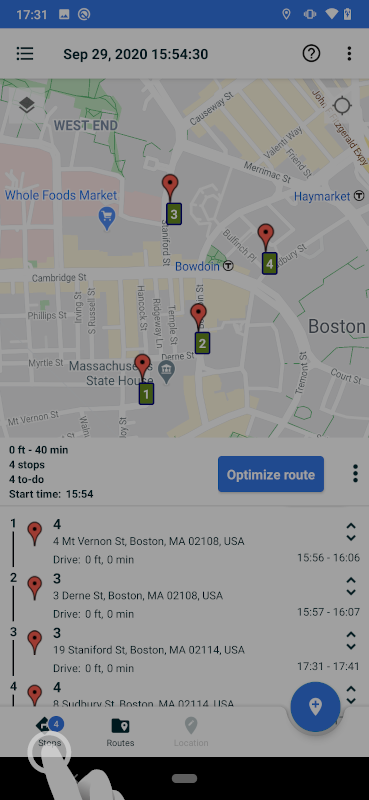 Step 2: Optimize your routePress Stops button
You can prepare maps for your field team and use the map on the route.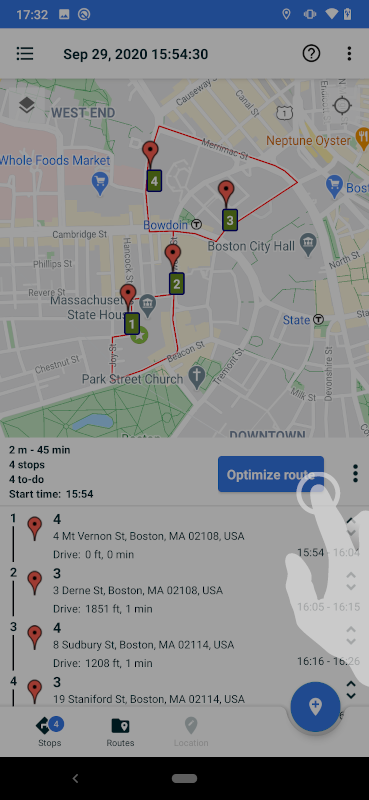 Step 3: Navigating from stop to stop & Check-In - Select first stop - Click Navigate to navigate to your stop
This will start your favorite naviation (Google Maps, Waze, etc.). You can change it to any navigation app you like.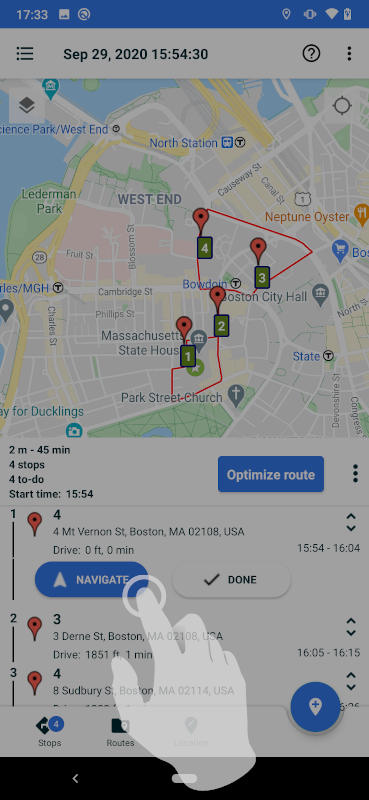 - Once you arrive at the stop, switch back to the App and click Done - Repeat the steps for the next stop